222T ATOPIAN HABITAT Volume Three DESIGNATION by Yon Egil Askeir, Gordon Matta-Clark and Sverre Wyller

29. October - 29. Jan 2023

- ARTendal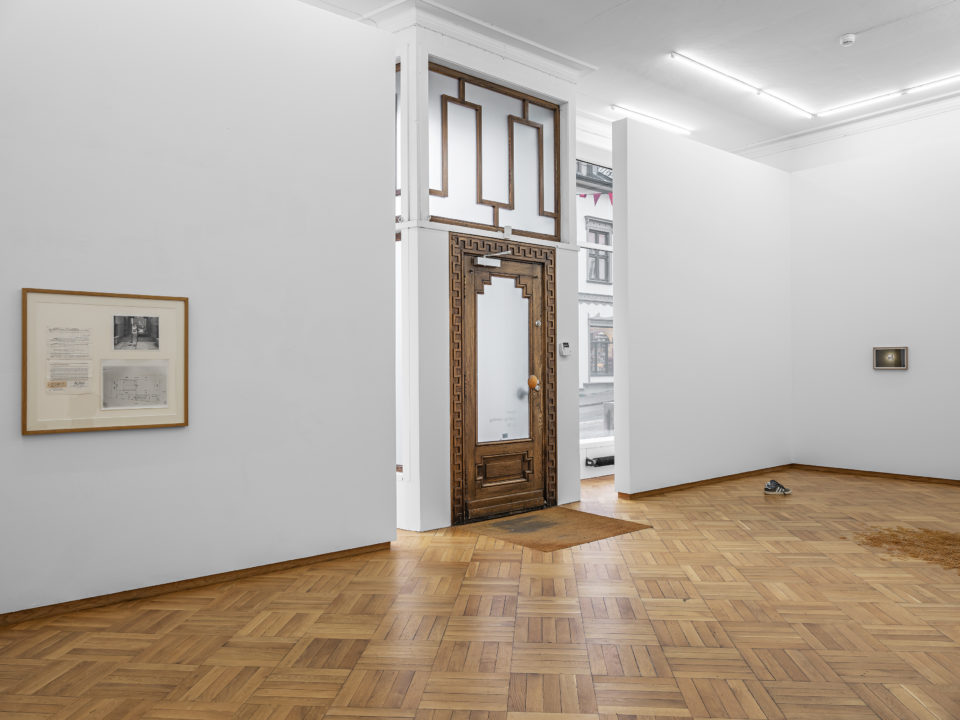 Foto: Vegard Kleven
222T
ATOPIAN HABITAT
Volume Three
DESIGNATION by Yon Egil Askeir, Gordon Matta-Clark and Sverre Wyller

Designation
• The act of choosing a place for a special purpose or giving it a special status: Dibden
Bay's designation as a Site of Special Scientific Interest. Or: Matta-Clark's designation of
left-over properties, gutter spaces, as Sites of Special Artistic Interest.
Fake Estates 1973
"They were a group of fifteen micro-parcels of land in Queens, left-over properties from an
architect's drawing. One or two of the prize ones were a foot strip down somebody's
driveway and a foot of sidewalk. And the others were curbstone and gutter space. What I
basically wanted to do was to designate spaces that wouldn't be seen and certainly not
occupied." – Gordon Matta-Clark

Unseen, unoccupied, void and out of (the) order (of things).
A slab of 18th century wood carries a chunk of scrap steel down stream trough time.
Remarkably soft in its appearance, the rusty metal seem to have folded inn on itself, like
a drapery obscuring previous function and thereby collapsing its original intention.
Its collapsed intention echoes Matta-Clarks inaccessible "Fake Estates" in its designation
as an area of artistic interest.

A remnant of old architecture, crafted before the industrial revolution, combined with a
piece of discarded structural rubble from the aftermath of this very revolution, could
mark the beginning and the end of 300 years of human hubris, constituted by our alldevouring mechanistic cosmology.

Yon Egil Askeir's work PRETERITUM brings attention to the threshold activities at the
core of his artistic practice. It is a practice accentuating time itself as an elaborating
agent, a vehicle of creation and choice. As experienced presence continually unfolds as
manifest past, the artists material handlings enables the infinite potential of future
(nothing) to pas the threshold of actuality and become (something) possible; a temporal
act of unique, unforeseen and novel creation.

Given its floater base, Sverre Wyller's new sculpture has acquired an agential flair. With
one arm out, masterly steering its raft, it has maneuvered its way down the coast and
into this particular context, joining up with micro-estates, rubber bands and faded
images of past events.

As we follow the historical lines these material constellations draw – their origin, use,
age and aesthetic condition – they intertwine in an entropic dance spanning decades and
millennia, ultimately involving the Grand Total. There is a sub-sensory undertow
distributing "leftover" potential, a free-floating rationale gyrates toward some senseable form; some kind of "object" available for inspection, reflection and response.Something immanent wants to be realized, designated, and mediated. Something is claiming its presence and engages artists as vehicles to achieve its goal.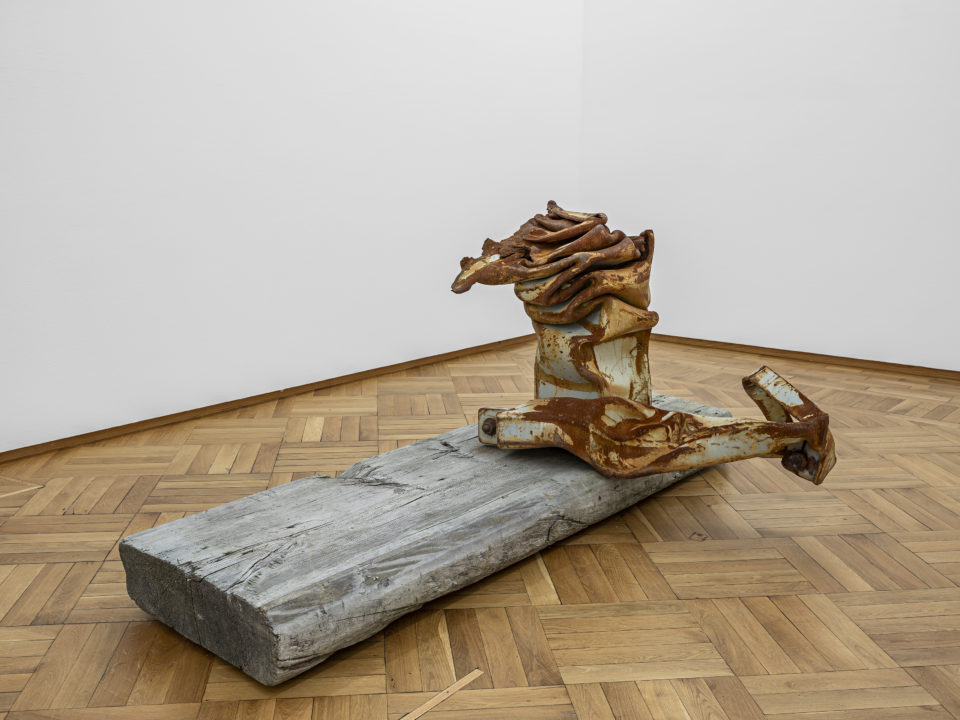 Foto: Vegard Kleven